The survival craft stored on the ship must not affect the normal shipping and production, and it must be able to meet the requirements of emergency response. It should be quickly, safely and conveniently provided to the ship's personnel to board and get out of the ship in a timely manner, and make sure safe sea survival operations being carried out. What are the types of the survival craft?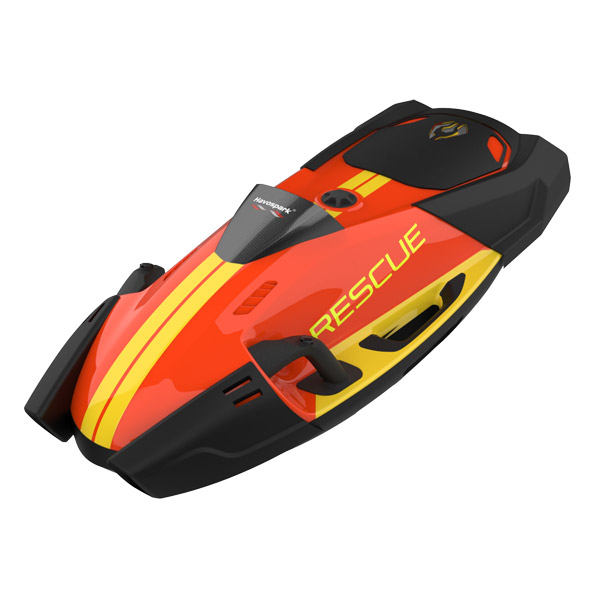 1. Types of the survival craft-classified by structure
(1) Open type survival craft: It is a survival craft without a fixed canopy device.

(2) Partially enclosed survival crafts: they are the water rescue products equipped with fixed rigid canopy no less than 20% length of the boat at the bow and stern respectively, and a foldable canopy between them. The foldable canopy consists of a survival craft that can be propped up by one or two persons.
(3) Fully enclosed survival craft: It refers to a survival craft with a fixed top cover on the upper part of the boat, which has good thermal insulation and water tightness.
2. Types of the survival craft-classified by material
(1) Galvanized steel boat: rarely used.
(2) Aluminum boat: In the past, some oil tankers often used this kind of survival craft.
(3) FRP boat: It is a survival craft that uses woven glass fiber being glued to the inside of the structure. It has the advantages of light weight, high strength, durability, and seawater corrosion resistance. Most survival crafts use this material.
3. Types of the survival craft-classified by function
(1) Boat life saving equipment with self-righting function: a part of the fully enclosed water rescue craft has self-righting function.
(2) Survival crafts with self-supplied gas system: Some fully enclosed survival crafts have self-supplied gas systems, which are configured on oil tankers, chemical tankers and liquefied gas ships for water safety solutions. They are generally equipped with 4 steel cylinders, and the usable time is not less than 10 minutes. The air pressure value shall not be lower than the atmospheric pressure outside the boat, nor shall it exceed the atmospheric pressure by more than 20 hPa.
(3) Survival crafts with fire-resistant and high-temperature functions: Fire-resistant and high-temperature survival crafts refer to fully enclosed survival crafts made of refractory materials on the surface of the hull, and are mainly assembled on oil tankers, chemical tankers, gas ships and others that carry cargo with a flash point below 60°C on board. Its structure can protect its rated occupants from being surrounded by oil fire for no less than 8 minutes when it is on the water surface, and there is a self-supplied gas system inside the boat and a water spray device outside the boat.
(4) Boat life saving equipment with the function of freely falling into the water: It has the function of self-righting and can quickly enter the water from the davit.