1. The composition of the electric water surfboard
An electric water surfboard belongs to the field of new sports equipment. It is a surfboard powered by a lithium battery. A built-in lithium battery can provide the motor with kinetic energy for about 1 hour, which can be used for surfing on the sea or driving on calm water. The electric water surfboard as a whole mainly includes a hull assembly, a power unit, a joystick, and a main tail.
The powered surfboard is characterized in that the hull assembly is a prolate oval streamlined hollow structure, a large body cover is provided in the upper middle of the hull assembly, the power unit is arranged in the hollow part of the hull, and the head of the hull assembly is provided with a guide. The windshield and the joystick are connected to the windshield through the cable tube. The tail portion below the hull assembly is provided with a main empennage, and the front both sides of the main empennage are provided with a left wing and a right wing. Most of them use engines or motors as power, and the operating handle is provided with a control switch.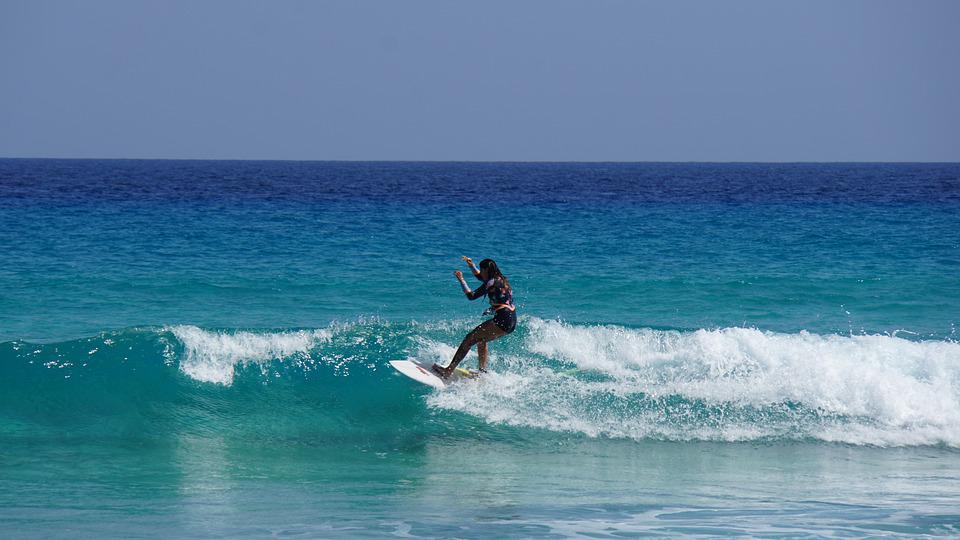 2. The application of an electric water surfboard
Today, electric surfboard come in all shapes and sizes and are suitable for a variety of situations, and current electric water surfboards are widely used in the civilian rescue. As external natural conditions will largely limit and affect related work at sea, this greatly increases the life-threatening risks for marine workers. Drowning accidents at sea are characterized by suddenness. In addition, the coastline is very long, and the scope of rescue work at sea is very wide. The rescue work system in the middle and far distances is not perfect. The traditional lifesaving devices are traditional lifebuoy lifesaving and artificial lifesaving.
However, the life-saving effect of the traditional lifebuoy is very limited, the throwing range is short, the accuracy is difficult to control, and it is easy to miss the best rescue time. In harsh ocean conditions, manual rescue is slow, time-consuming and dangerous. With the further development of the marine industry, the country pays more and more attention to the safety of sea workers and proposes various rescue plans, so electric water surfboards have begun to be used in water rescue work.
The use of electric hover surfboard in water rescue is due to its extensibility. Among water sports products, electric water surfboards have very high plasticity and have a very large modification space. China's rescue and ambulance work system is of extraordinary significance.
The emergence of electric water surfboards breaks the limitations of traditional surfing on geographical and weather conditions, making any water area an ideal surfing place, both surfing on the sea and driving on calm water. Lowering the surfing threshold, it is widely loved by water sports enthusiasts for its fun, excitement, playability, portability, and other advantages.