1. What are the applications of intelligent remote-controlled life-saving robots for water rescue gear in fisheries?

As an important industry in the agricultural and rural economy, fishery is an important way to win the battle against poverty. Constrained by the continuous reduction of aquaculture water surface in inland and shallow tidal flats, over-exploitation and indiscriminate fishing have been repeatedly banned. There are still many security challenges.
If there is an intelligent remote control life-saving robot for water rescue gear with remote control, fast rescue speed, and can be equipped with real-time cameras and shouting functions, it can greatly improve the supervision of fishery and fishery administration in aspects such as supervision and evidence collection, emergency rescue, and water environment monitoring. Efficiency and work level.

2. Introduction to water rescue gear (water rescue robot)
It is necessary to introduce the Harvey Hover Ark H3 intelligent remote control lifesaving robot, which can also be called a water lifesaving robot.
It is a water rescue gear water rescue robot that can be remotely controlled, and the remote control range can reach 800m.
When someone falls into the water, the robot can quickly reach the drowning person and rescue the drowning person. Based on technologies such as positioning, driving route measurement, and electronic compass, the water rescue robot also has a one-key return function, which can automatically return to the original route.
The appearance of the water rescue robot is A-shaped. There are two electric thrusters built on both sides of the streamlined groove at the end of the hull. The hull material is made of high-density polyethylene lightweight material, and the fuselage and propeller are also designed with fluid mechanics.
It is beneficial to increase the buoyancy of the fuselage of the intelligent remote control boat life saving equipment and reduce the resistance. The high-rate power lithium battery drives the motor to promote the high-speed operation of the dual propellers.
The fastest speed of the swimming champion is only 3m/s, but the speed of the water rescue robot can reach 18km/h, and it can also drag 200kg heavy objects at one time.
At the same time, it carries a number of drowning persons and carries overweight materials. The camera installation position and the microphone installation position are reserved on the hull and can be upgraded at any time according to actual needs.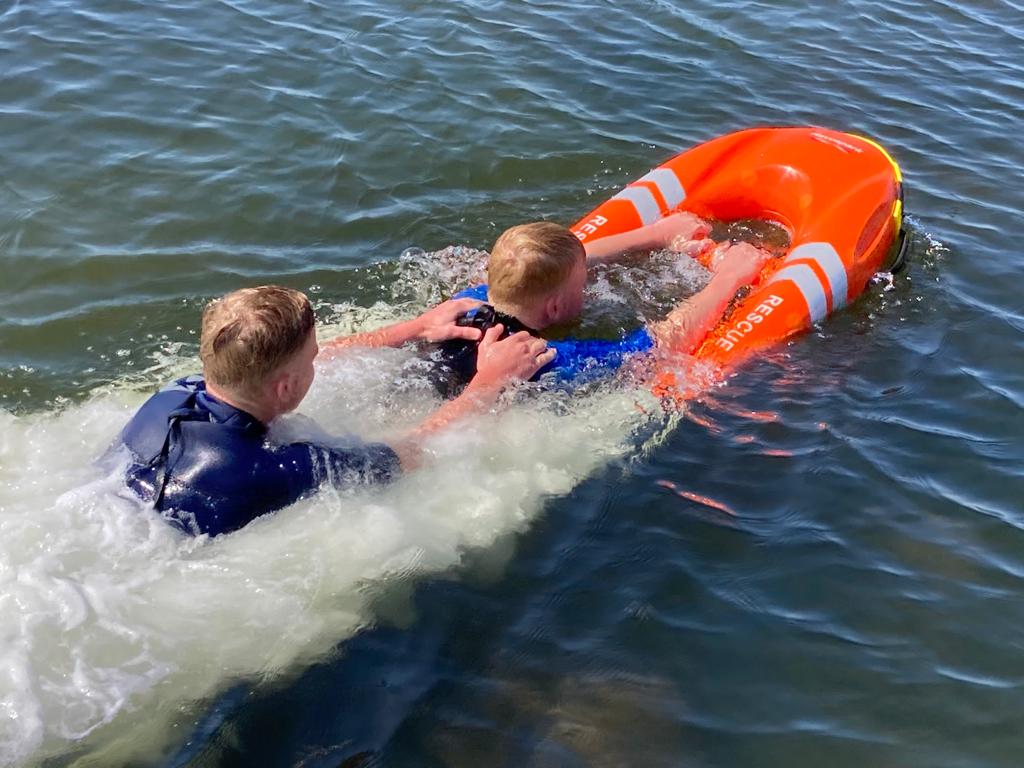 Fishing is a high-investment and high-risk industry. Water rescue equipment and water rescue robots will better promote the high-quality development of China's fishery economy.
Keeping up with the pace of fishery development in the new era, it is convenient for fishery administration departments to promote the smooth development of fishery water safety work, ensure the safety of fishermen's lives and property, strengthen the building of supervision capabilities, and promote the sustainable development of modern fisheries.