1. The necessity of developing intelligent remote-controlled life-saving buoys for water rescue gear
According to the World Health Organization, there are an estimated 320000 drowning deaths worldwide each year. According to the official Weibo account of China's Shandong Maritime Safety Administration, about 57000 people drown in China every year, which means more than 150 drownings every day.
One of the main reasons is that the water rescue gear cannot be accurately and timely put into the range that the drowning person can grasp, and the best time for rescue is missed.
Drowning is also the number one killer of teenage accidental injuries. Drowning accounts for more than 68% of teenage deaths each year.
As we all know, ships are generally equipped with several lifebuoys in order to deal with possible life-saving situations on the water. However, if you want to make them really work, lifesaving equipment must be thrown near the drowning person.
If there is a deviation in the throw, or the current and wind speed at the distressed place are too large, the drowning person may not be able to obtain the water rescue gear lifebuoy and be in danger of life.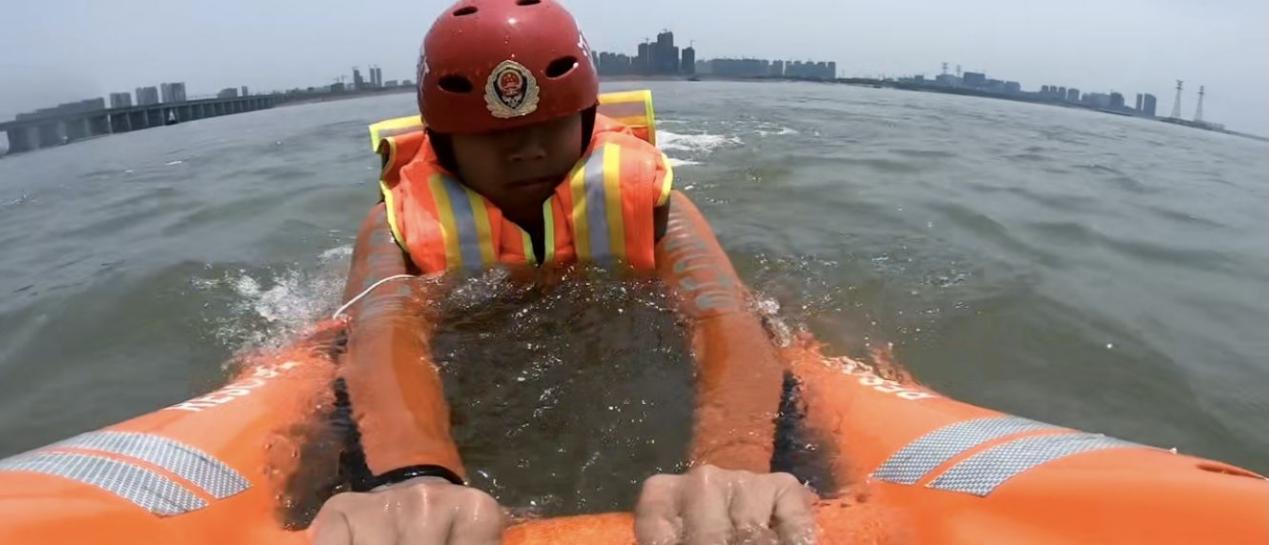 In order to improve the chances of surviving a drowning accident for a person accidentally drowning in the water life-saving devices that can find the drowning person by remote control appears. This kind of life-saving equipment usually has a thruster installed at the tail of the robot. The propeller or ducted propeller is driven by the motor to generate thrust.
In order to improve the efficiency of water rescue, Shenzhen Hoverstar Flight Technology Co.,Ltd. has developed a new type of surface life-saving intelligent equipment Hover Ark H3 remote control life-saving buoy. It is also widely known as intelligent remote control boat life saving equipment.
It effectively solves the weakness that traditional water rescue methods cannot quickly rescue drowning people, and completely subverts traditional water rescue methods.
2. Design of intelligent remote control boat life saving equipment
The appearance color of the intelligent remote control boat life saving equipment is orange-red. There are high-brightness side lights on both sides. Its hull head can be equipped with an action camera, which can also be used for rescue in dark environments. The shape is designed as a curved hull, which can effectively reduce the forward resistance.
In terms of power, the propeller is integrated design of marine-grade high-strength aluminum alloy. The assault boat-type deflector propeller is more adaptable to various water current environments and allows the intelligent remote control boat life saving equipment to burst at a speed of 18km/h at any time, which is three times the speed of the world swimming champion.
Havospark intelligent remote control boat life saving equipment also has the function of automatic return. The one-key return-to-home function can be used even in long-distance water rescue in a very complex environment.
And thanks to the strong power design and structural buoyancy design, it can carry 4 adults at the same time and sail back to safe waters efficiently.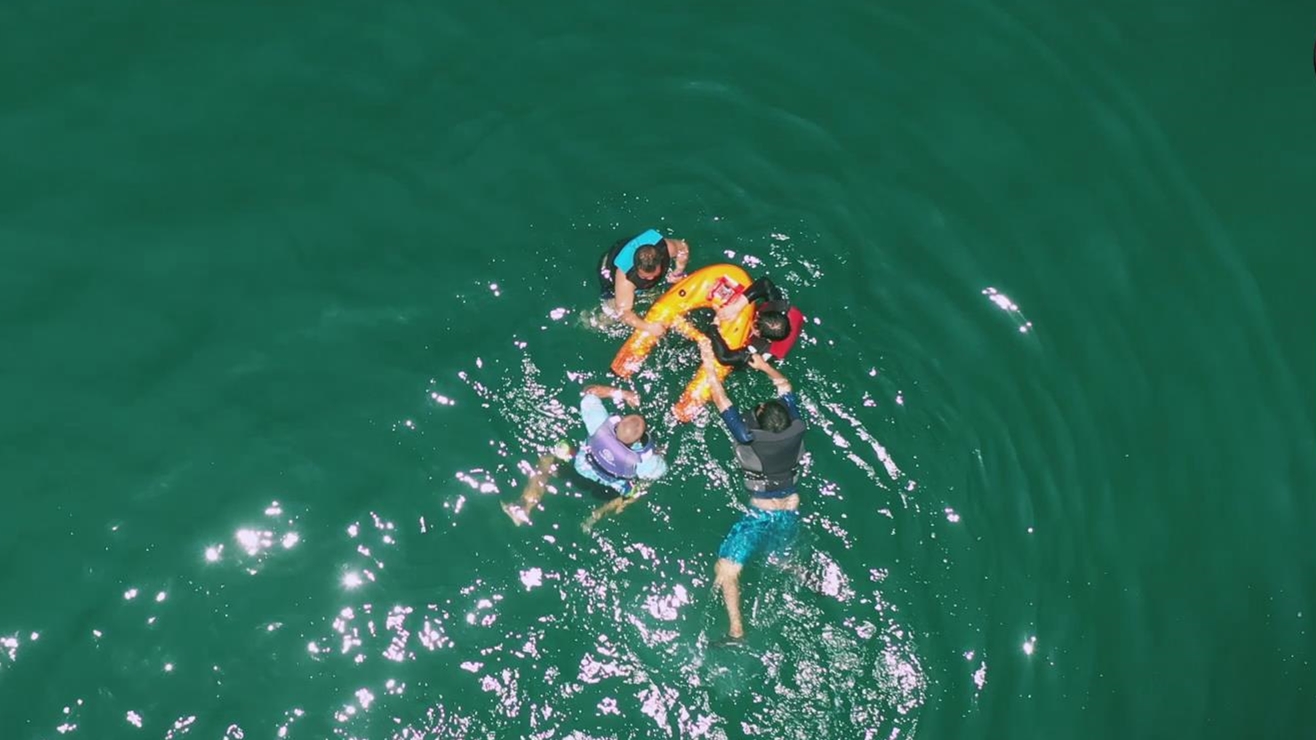 Finally, Havospark intelligent remote control boat life saving equipment can be well used in water rescue scenes of rivers, seas and lakes, tourist attractions, large wetland parks, fleets, yachts, offshore drilling platforms, fishing places, freshwater aquaculture and other places.
It reduces the risk of human rescue and solves the shortcomings of slow speed and narrow range in traditional water rescue. Havospark intelligent remote control boat life saving equipment has obtained the China Classification Society Type Approval Certificate and passed the authoritative inspection of the National Fire Equipment Quality Supervision and Inspection Center.