1. The application of new water rescue gear
No one knows better about the value of life in the field of water rescue than water rescuers. When these living lives need to be saved, no matter how difficult it is, the water rescue volunteers will not hesitate to rush to the destination, eliminate all difficulties and protect every life!
In comparison, water rescue is more difficult than land rescue. All aspects are affected by environmental, climate, water and other factors, which not only pose a threat to the safety of people's lives and properties, but also limit the rescue time of rescuers and make it difficult to quickly find a way to rescue.
If night rescue is carried out, it will greatly increase the difficulty of rescue. Potential danger is the biggest obstacle for rescuers. During the rescue process, you need to bring a portable artificial intelligence remote control automatic inflatable lifeboat or intelligent remote control boat life saving equipment.
The remote control distance can reach 800m, and high-brightness searchlights can be installed on the boat to facilitate search and rescue surveys on water and underwater, and rescue compatriots. Wherever the intelligent remote control boat life saving equipment can reach, it gives hope of life to those in danger. It is your selfless dedication and brave light of kindness that illuminates the night and warms others!
The new era water rescue gear helps our brave water rescue volunteers to protect every life through hardships and protect every happy family!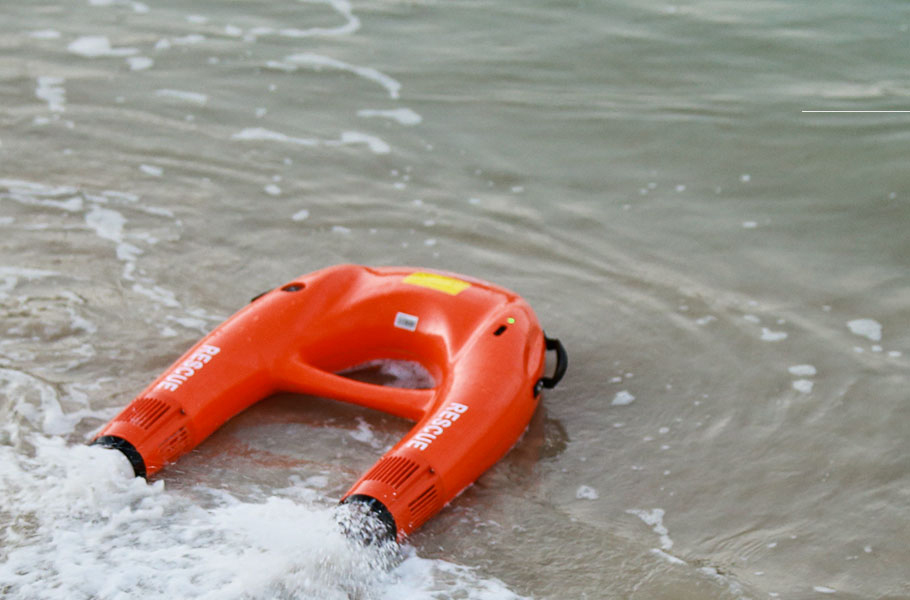 2. A water rescue gear life-saving robot
The intelligent remote control boat life saving equipment is an underwater single soldier remote control rescue and life-saving robot. Intelligent remote control boat life saving equipment is a new type of water rescue gear.
It is a single-soldier remote-controlled water rescue gear with a high-efficiency double trough trimaran structure. It has excellent hydraulic performance, high-power propulsion and 45min battery life, which can quickly and remotely reach people who fall into the water.
In dangerous waters, it assists the rescuers, ensures the safety of the rescuers, effectively shortens the rescue time and improves the success rate.
Equipped with a lithium battery power supply, it can quickly remote control the drowning person. In dangerous waters, it can effectively shorten the rescue time, improve the success rate of rescue and assist people in distress at the same time.
After turning on the power, use "zero seconds" to turn on the power. Through remote control, bring water rescue gear, life ropes, life jackets, necessities and other rescue materials to quickly approach the trapped people for drowning rescue. Perform remote control operations in the water to complete the rescue of rescue materials such as life ropes, life jackets and necessities.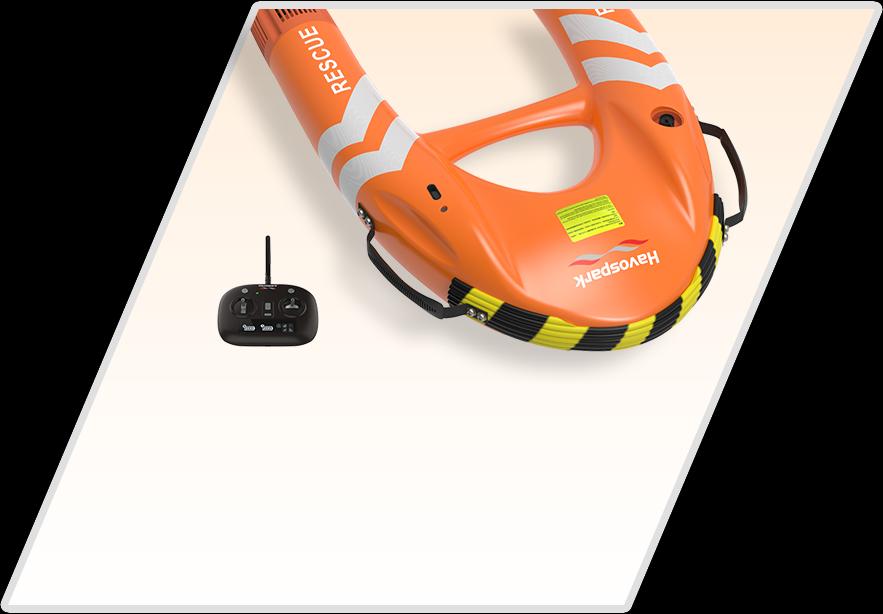 The Hover Ark H3 remote control lifesaving buoy produced by Shenzhen Hoverstar Flight Technology Co.,Ltd. is mainly used for water emergency rescuers, firefighters, police forces and beach lifeguards. It can also be used on ships or yachts as a more effective water rescue gear than most traditional lifesaving equipment. Welcome customers from all over the world to visit and consult.